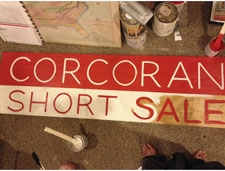 Corcoran Short Sale
For a week in the summer of 2012, while the Corcoran Gallery of Art decided whether or not to sell their historic building, I invited artists to copy work from the museum and collected bids from interested buyers.
---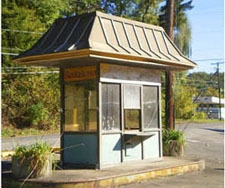 Roos' Habitat-Fotomat Tunnel
I decided to dig a tunnel between Roos Arts Gallery and the abandoned Fotomat booth on the other side of town.
---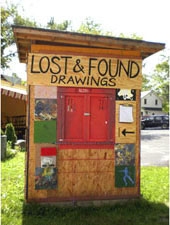 Lost & Found Drawing Booth
For 3 weeks I created a Lost & Found Drawing Booth on Main Street in New Paltz, New York. There I collected written descriptions of things people had lost, then made drawings based on the descriptions, and mailed the drawings of the lost items to their respective owners.
---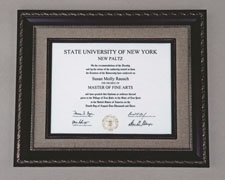 Graduate Degree Auction
As part of a fundraising auction for the SUNY New Paltz Art Department, I auctioned my Masters of Fine Arts degree.